Shenzhen Comark—developing the most solid national industry products
Date:2019-02-14
Shenzhen Comark Technology Co., Ltd is our the professionalized communication solution provider in China, focusing on industrial communication products and solution, is an original equipment manufacturers with the most completed product line of current domestic fieldbus fiber optic repeater. To participate in the IAS 2012, for Comark, is an opportunity of showing corporate brand image and product promotion, also a platform of business discussion with customers.
In this IAS, Comark grandly launched V5 series fieldbus fiber optic repeater with 2 years R&D experienced, which uniquely featured with dual channels、full isolation、redundant fiber optic ring, etc. And offer control signal the reliability、safety and security, can solve the problem of short transmition distance, proprietary intellectual property rights, filling the domestic technical gap, breaking through the foreign brand long term monopoly.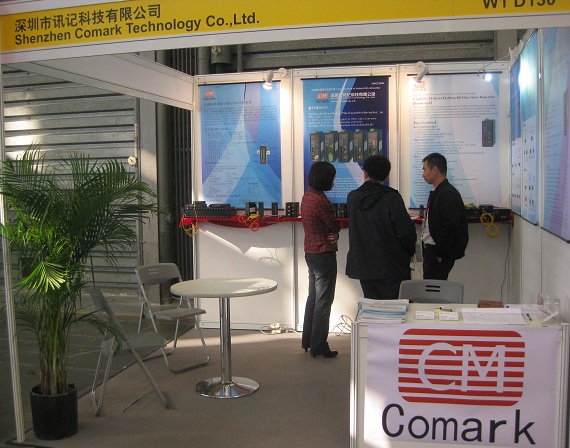 When referring the Comark development in current market environment, the general manager Jianchao Liu indicated said, dual-channel and full isolation fiber optic self-healing ring series of fieldbus fiber optic repeaters successfully volume production and coming into the market, and the products got the recognition of foreign market and big customers, items mentioned above is the main achievement of our corporate in 2012.
For the domestic corporate with mid or small level, in order to bear the market storm, the firms must possess the comprehensive understanding of the market and the global awareness of being prepared. Facing the alteration of market environment, Liu admitted that company made the strengthening and adjusting from 3 aspects: firstly, firm practice their own hard skills, strengthen products quality, improving the technical level of R&D personnel, preparing for the company future development; secondly, enhance the customer service and tracking of big projects, increase its emphasis on the stock market, especial in rail traffic、wind power and other fields we got the quite perfect achievement. Therefore, increasing of big projects business is the main reason of keeping corporate sustained growth.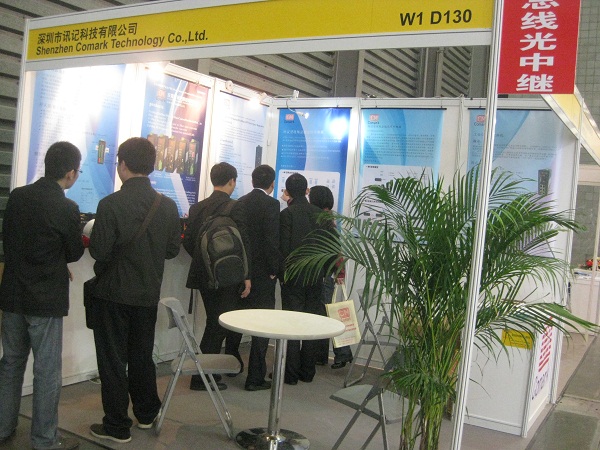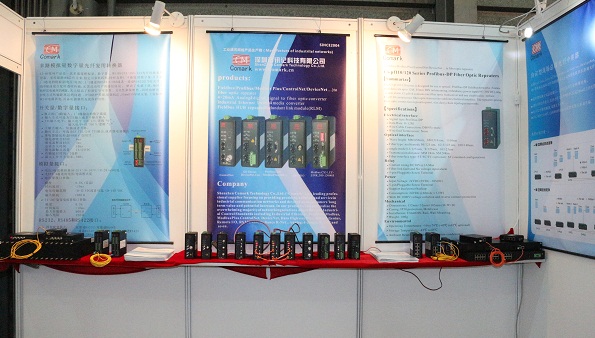 During the IAS, Comark bring the new items, also show Profibus, ControlnNet, GE Genius, DH&DH+, S908 RIO, Modbus Plus(MB+), Memobus and other different protocol fieldbus fiber optic repeaters; industrial media converter; and dual bus fiber optic repeater with other communication protocols.
Comark tempered with 8 years, the products and solutions were widely used for electricity、 information、traffic、water conservation、landification、metallurgy、mines、ports、environmental protection、military and other complex industrial environment. These achievement getting can't be separate with the corporate innovation. Comark relies on in-depth understanding of market and users, also research the foreign fieldbus technical to be the first one to launch fieldbus fiber optic transmition products, filling many domestic blanks, and breaking through the monopoly position. In the future, Comark will continue improving and innovating the industrial communication products and solutions, adhering the philosophy of creating value for customers, hardly working for the innovation of our national industrial communication products.