Successful Solution of Sewage Disposal Automation System
Date:2019-02-14
Overview of the solution:
Urban sewage treatment facilities are modern urban economic development and water conservation an integral part. Construction of reliable, advanced and economical water treatment automation system, for improving the quality of life plays an important role. Monitoring system communication network is an important part of the sewage treatment automation systems, their performance of automation systems for sewage treatment will play a decisive role.
Shenzhen water treatment automated monitoring system using Shenzhen Comark Technology Co., Ltd Ci-PF110-M PROFIBUS bus fiber optic repeater equipment, applying Shenzhen Comark Technology advanced Ring redundant network technology, it for data of each sub-station control and monitoring center transmission. By position monitoring software to achieve the main process equipment control and scheduling, the whole process of the sewage treatment process parameters for data acquisition, monitoring, optimization and tuning.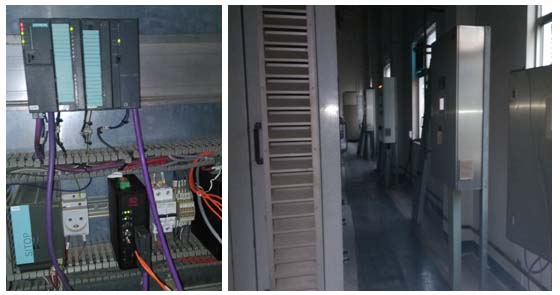 Network Structure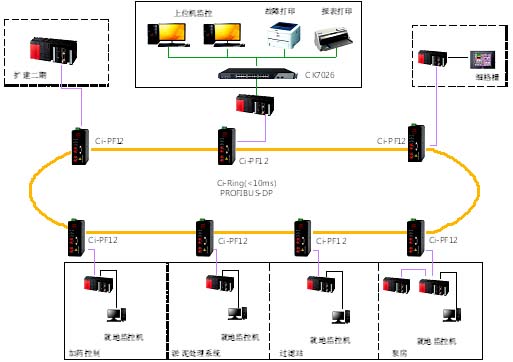 (

Figure1

)
Advantages:
PROFIBUS bus fiber optic ring network, Shenzhen Comark adopted high-performance redundant technology, when a failure occurs in the network, the communication links can be re-completed construction within 10ms, the recovery system can ensure stable and reliable network operation.
Comark products using industrial design, low power consumption, fanless, IP30 protection class.
Can be work under harsh environmental conditions, such as high temperature, humidity, strong electromagnetic interference environment. Products with easy-to-use features, easy system configuration.
Related Products:
Ci-PF12 Series: includes PROFIBUS fiber optic repeaters, can be set up point to point, chain mesh, star, ring network;
CK7026 Series Industrial Ethernet Switches: Supports 100M, Gigabit SFP interfaces can be mixed network with management functions.